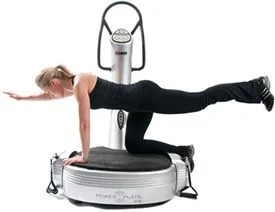 VIBRATION POWER PLATE
Dr. Edery utilizes a vibration technology power plate machine which embodies a non-invasive exercise therapy based modality for prevention, recovery and rehabilitation for users of diverse ages and physical conditions.
Power plate therapy addresses a broad range of debilitating symptoms and speeds recovery time, allowing a quicker resumption of normal daily functions. Vibration technology was used for the Soviet aerospace program in the 1960's to help astronauts combat the weakening efforts of zero gravity conditions in space. With the vibration platform shifting under you multiple times per second, your body instantly switches on stabilizing muscles to maintain balance. With Dr. Edery, a specific program will be developed based on the patient's needs.